♦ Freelance writer/photographer, various outlets, 2013 – present
For Palm Springs Life, I covered Desert X and the associated Parallel Projects. I've written about Czech artist David Černý's oversized, faceless babies crawling around a sand pit in downtown Palm Springs; a time-traveling design exhibition for Modernism Week 2019; the life changes that sculptor Brian Bosworth and his wife Jamie Poole experienced when moving from Los Angeles to the high desert; and Peter Palladino's poignant memories of witnessing the Stonewall Riots as a young runaway. Full list of articles here.
For Empire Polo Lifestyle Magazine, I wrote about where to see and buy local art, with a special sidebar on artist Ricardo Breceda. I wrote a follow-up piece on Breceda for Palm Springs Life, "Making His Own Jurassic Park." The 2020 issue of Empire Polo Lifestyle will include two of my articles: one on the history and killer cheeseburgers of the Tack Room Tavern, and one on bronze sculptor Rich Roenisch.
For Art Patron Magazine, I wrote a seven-page special insert commemorating the 50th anniversary of the Artists Council of the Palm Springs Art Museum. The piece included a profile of Wonder Valley assemblage artist Cathy Allen and emerging Light and Space artist Chris Sanchez (Kas Infinite).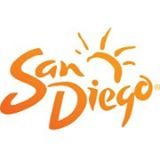 For the San Diego Tourism Authority, wrote about the role San Diego played in Niki de Saint Phalle's work, the significance of Chicano Park's murals, why the city is strong in art+tech, the beauty and controversy of the Mission San Diego de Alcala, and multiple listicles to help visitors and locals enjoy the local art scene. In 2016 and 2017 I covered Comic-Con as a photographer for the Tourism Authority's social media channels.

For the San Diego Union-Tribune I wrote Sunday features, weekend previews and the visual arts sections of the 2016 spring, summer and fall special editions. One of my features, "Artist in the moment: Robert Irwin," was reprinted in the Sunday Arts section of the Los Angeles Times. Full list of stories here. 
Editorial and commercial photography for the San Diego Natural History Museum, San Diego Art Journal, Torrey Pines State Park, KPBS, UT San Diego, San Diego CityBeat, Indian Wells Art Festival, Modern Phoenix, Maine Public Broadcasting, Buddhadharma Practitioner's Quarterly (Canada), L'Actualité Magazine (Canada) and Unie KBO Magazine (Netherlands).
♦ Curator, Rainmaker, San Diego Central Library Art Gallery, 2015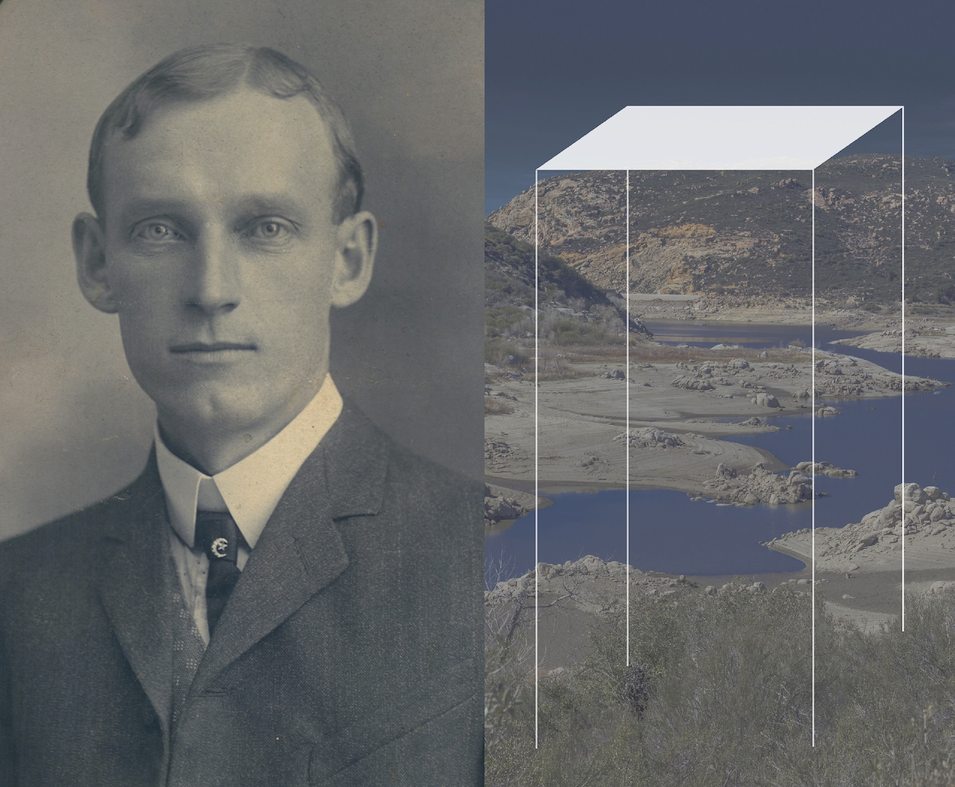 Rainmaker told the story of Charles Hatfield and the flood of 1916, using that as the entry point to discuss water, drought and climate change. The exhibition was on display at the San Diego Central Library Art Gallery from September 19 to November 29, and featured painting, photography, sculpture, interactive animation, poetry and historic artifacts. The artists were Adam Belt, Roman de Salvo, Michael Field, Lisa Hutton, Gabriel Kalmuss-Katz, Dominic Paul Miller, Margaret Noble, Scott Polach, Eva Struble, Joshua Tonies, Jim Wilsterman and Sheldon Wood.
Press coverage:
"Remembering the Rain," SDSU NewsCenter, Sept. 10, 2015
"San Diego Artists Take on Drought in New Central Library Exhibit," KPBS TV/FM, Sept. 22, 2015
"San Diego Public Library's Innovative Art Program," KCET Artbound, Oct. 23, 2015
"Signs of life in bleak landscapes," San Diego CityBeat, Sept. 15, 2015
"Peninsula artists work on display at Central Library's 'Rainmaker' exhibit," San Diego Community Newspaper Group, Sept. 2015
♦ Freelance writer/photographer, Francis Parker School, 2015  

The 2D Visual Art students at Francis Parker School created a wall-sized collage to complement the West Coast premiere of the play The Twenty-Seventh Man at The Old Globe Theatre. The play and collage addressed the capriciousness of censorship and the power of artistic freedom. My photos and story, Speaking for the Silenced, are featured in the Spring 2015 edition of the award-winning Parker Magazine.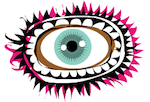 ♦ Curator, Lure, San Diego Mesa College, 2014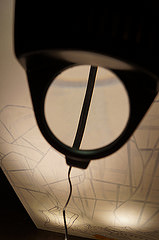 Lure explored ideas of temptation, attraction, deception, repulsion and satisfaction. The show featured 24 California artists, emerging as well as established, and emphasized light, sound, performance and kinetic art. I am interested in the amount of distraction in modern society, and wanted to create an exhibition that was multimodal and saturated to the point of overload, while still meeting the needs of an educational gallery setting. I am also intrigued by value in today's economy – specifically, how light and sound are used to enhance the value of other objects, and where these forms fit in the art landscape. Working with Gallery Director Alessandra Moctezuma, I wrote the Request for Proposals, conducted studio visits, selected the artists, designed the exhibition and reception, developed educational and promotional materials, gave a curator's talk and conducted tours.
Robert L. Pincus, nationally-respected art critic, reviewed the show for Culture Buzz, The supple ideas in 'Lure' at Mesa College Art Gallery, and San Diego CityBeat Arts Editor Kinsee Morlan wrote about one of the participating artists, Curtis Bracher follows his own advice.
The image shown at right is a detail from Alexander Jarman's piece, …while at the Office of Structural Analysis. Installation photos of the exhibit can be found here.
(9-25-23 EDIT: PHOTO NEEDED HERE)
♦ Contributor to The Fence/La Barda, a bi-national group exhibition, performance and lecture series 
from the Feminist Image Group (FIG) and Tijuana's Distrito Diez Gallery. Activities took place at Art Produce Gallery and Garden,  San Diego, September 1 – October 25, 2014. My photos of the opening are here. 
Press coverage:
James Chute, 'Fence/Barda' unites San Diego, Tijuana artists, UT San Diego, September 10, 2014
Kinsee Morlan, Art Produce's 'Fence / Barda' illustrates a divide, San Diego CityBeat, September 29, 2014
Lisa Napoli, Women cross the border with a universal language: Art, KCRW's Which Way, LA?, September 18, 2014
Alex Zaragoza, Culture Report: Beauty and the Border, Voice of San Diego, September 9, 2014

Freelance writer/photographer, San Diego CityBeat, 2013 and 2014
I began writing for CityBeat in 2013. I've had two cover stories: Oliver Nome Fights Back and The Seven-Headed Serpent Monster. In the summer of 2014, I went to Mexico with a group of artists and foodies who were searching for meaning in the emotional, grisly process of harvesting animals for meat. An artful experience to connect people to food is one of my favorite pieces.
On a lighter note, I photographed babies at Comic-Con; cruised Art Basel Miami Beach with Hugh Davies, Director and CEO of the Museum of Contemporary Art San Diego; and interviewed a security guard who desperately wanted some swag. I wrote about the San Diego Police Museum and their dream of moving to Balboa Park, a barrier-busting show from the new leadership at the San Diego Art Institute, an exhibit of contemporary photography at the Central Library, and the heavyweight Gauguin to Warhol at the San Diego Museum of Art. Other stories can be found here and here.

♦ Consultant, Palm Springs Fine Art Fair, 2012 and 2013
Hamptons Expo Group, producers of the Palm Springs Fine Art Fair, hired me as their local liaison. For their inaugural event in 2012, I was brought on just a few weeks before the fair to raise awareness. I arranged press coverage from The Desert Sun, introduced the fair to a civic leader who would become one of its biggest supporters, and promoted the event in the Coachella Valley and San Diego regions.
In 2013, I took on a greatly expanded role, working closely with staff to elevate the fair's reputation throughout Southern California. I established relationships with high-caliber museums and arts organizations who brought trustees and collectors, collaborated with the City of Palm Springs Public Art Coordinator to design and install an exhibition at the Palm Springs Airport, helped develop a Curator's Weekend programming track, obtained "Signature Event" status from the City of Palm Springs to significantly leverage the fair's marketing, pitched galleries and sponsors, advised on all major promotional tools, wrote promotional pieces, recommended and managed online advertising, programmed social media, fixed communication issues with partners, and devised an alternate PR strategy on the spot when an attraction broke on the way to the VIP Opening Night.


Consultant and writer, UT San Diego, 2010 and 2012
In 2010, the UT San Diego (then called the San Diego Union-Tribune) wanted to develop a visual arts blog. Working with the newspaper's executive team, I developed the framework, recruited bloggers, and structured partnerships with other media and arts organizations. I later returned in March 2012 as a contributor.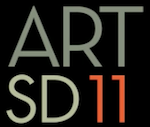 ♦ Curatorial Director for the Art Labs at Art San Diego Contemporary Art Fair, 2011
The leadership of Art San Diego wanted to add an experimental component to the fledgling art fair, something that would expand the footprint, engage more artists and showcase the diversity of the city's culture. But there was no budget to do this. Based on my work with Art San Diego over the previous two years, the Executive Director offered me the challenge.
As Curatorial Director, I designed and managed an effort that became creative placemaking on a grand scale: more than 250 artists, curators and volunteers at 18 sites in San Diego and Tijuana. The Art Labs featured a wide range of visual art, performances, temporary installations, happenings, and virtual projects, and were attended by over 5000 people. I established the scope and theme, developed the Request for Proposals, recruited and guided artists, negotiated agreements, resolved conflicts, wrote content, obtained media coverage, managed team communication and logistics, and oversaw the project through successful completion.
The Art Labs received extensive publicity in print, radio, television and online. A sample:
Art Daily: Art San Diego's Art Labs
Hyperallergic: Artists Launch Offensive Against San Diego
KPBS: Art San Diego Contemporary Art Fair's Art Labs: A Guide
San Diego CityBeat: San Diego's ever-evolving art scene
UT San Diego: What is San Diego? Local artists answer the question.
Voice of San Diego: What San Diego Is: How Art Labs Help Us Know
Voice of San Diego/NBC: Grass Is a Greener Place for Art: Behind the Scene TV
Agitprop blog: Susan Myrland looks back on Art San Diego 2011
Self titled, Brian Zimmerman and Nina Preisendorfer's temporary installation made with 200 pounds of flour
on the lawn of the Hilton Bayfront during the Art Labs, September 2011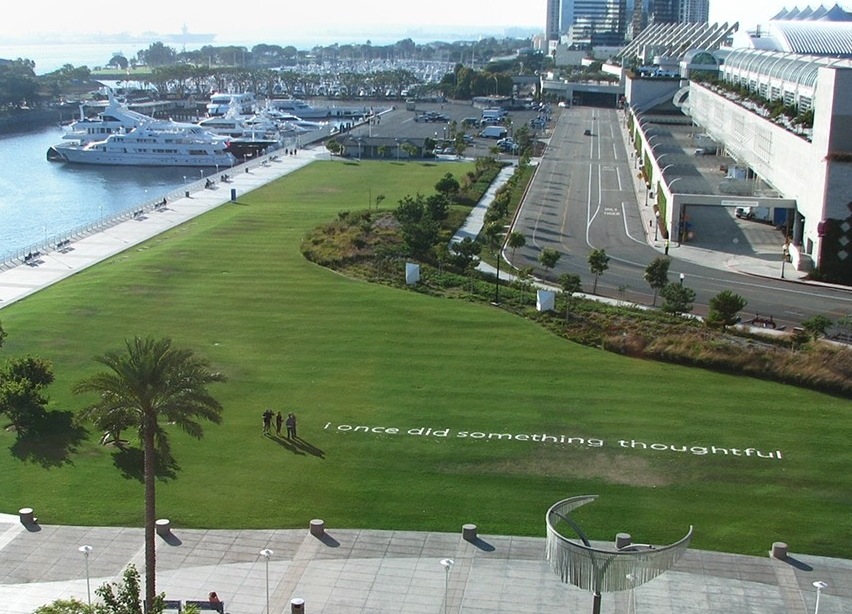 ♦ Media relations, San Diego Mesa College Art Gallery, 2009 and 2010
Advised on strategy, arranged placement, designed email announcements, programmed social networks, strengthened relationships and raised the gallery's profile in the community.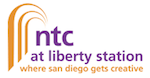 Co-curator, Straight from the Heart/Del Corazón, New Americans Museum, 2010
A group show featuring the artists from Barracks 19 at Liberty Station, Straight from the Heart/Del Corazón incorporated photography, painting, graphic design, fashion and culinary art. Installation and opening night photos here.

Assistant to the Executive Director and Curatorial Director, Art San Diego Contemporary Art Fair, 2010
Researched artists and galleries, set up and managed social media, contributed strategy and marketing to the Art in the City conference, and served as the point person for VIP speakers.
Gallery Liaison, Beyond the Border Contemporary Art Fair (later renamed Art San Diego), 2009
Assisted dealers with booth setup, display, and deinstallation; conducted VIP tours and provided general troubleshooting during event.
♦ Co-curator, VII: Uncovering Sin in Everyday Life Group Show, 2009
For the Mesa College Museum Studies Program, I collaborated with other students to develop a week-long pop-up show held in a private home. VII: Uncovering Sin in Everyday Life spoke to small transgressions and large hypocrisies, secret desires and public deviations. The show featured 10 artists working in painting, photography, video and sculpture.
Installation assistant, African antiquities display, San Diego Mesa College Library Glass Gallery, 2009
I assisted Exhibit Curator Dr. Barbara Blackmun with a very fragile arrangement of rare African magical and spiritual objects, which meant climbing inside a narrow, floor-to-ceiling glass display case in order to position large, heavy pieces – some of them covered with the remains of ancient sacrifices.
Viewers at Lure exhibition, February 2014