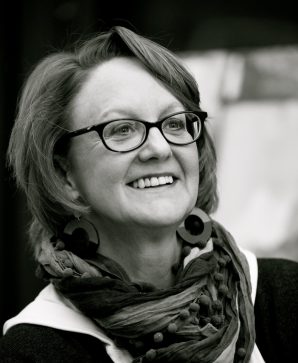 ABOUT
I'm an independent curator. I work with experimental and experiential art as well as traditional forms, creating exhibitions that strengthen a sense of community. I'm interested in changing how we interact with art — moving from passive split-second viewing to deeper engagement. I'm chasing that moment when art can alter our worldview.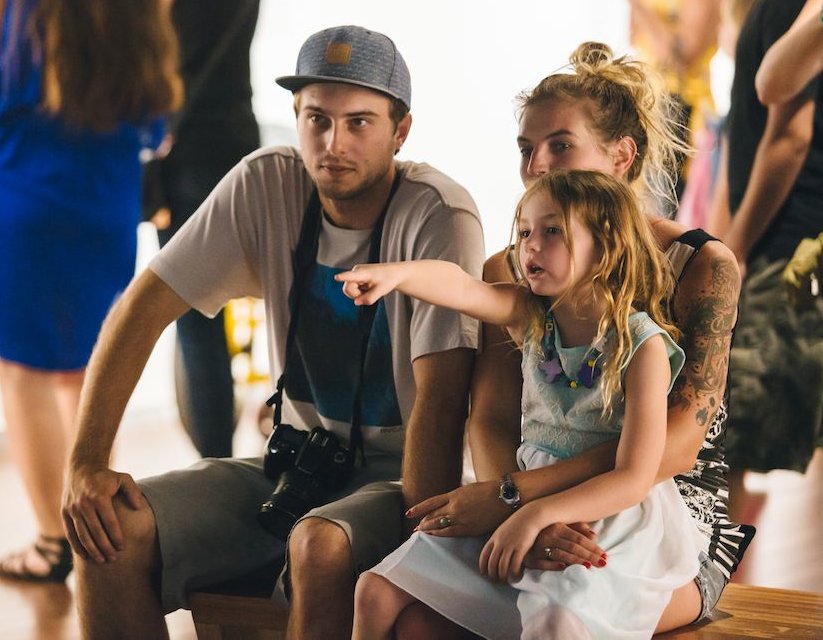 "Rainmaker," 2015. Photo credit: Stacy Keck
I'm a journalist. I've been in media since the earliest stage of my career but began writing about art in 2013, when San Diego CityBeat hired me as a freelancer. I've written for the San Diego Union-Tribune, San Diego Tourism Authority and other print and online publications. I'm currently freelancing for Palm Springs Life. I enjoy translating visual concepts to words. One of my favorite interviews was with Robert Irwin, just after he opened his monographic exhibition at the Hirshhorn, but before he'd completed his work in Marfa, Texas. "Robert Irwin: Artist in the Moment" appeared in the San Diego Union-Tribune and the Los Angeles Times.
Previous jobs: television producer, instructional designer, project manager, marketer and program evaluator. From these I learned how to shape a narrative, measure results, and critique from the audience's perspective. It's difficult to hit the right balance between rigor, nuance and accessibility — but I believe that art solely created for academic approval risks becoming stagnant.
To quote Angela Kallus: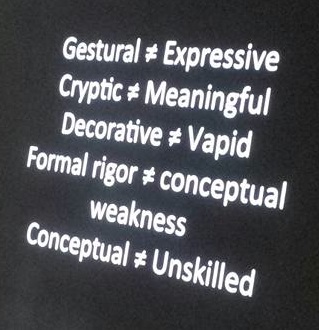 In 2009 I changed my business to focus on arts and culture, so this website is organized into Then and Now.
Then covers my background in communications, along with my consulting work in technology and philanthropy.
Now has my curatorial projects, writing portfolio, personal exhibitions and more.
The Fibonacci spiral is a symbol of my professional journey. It is a line expanding outward, linking unique spaces into a unified whole, and a process of distillation, honing in on the core.